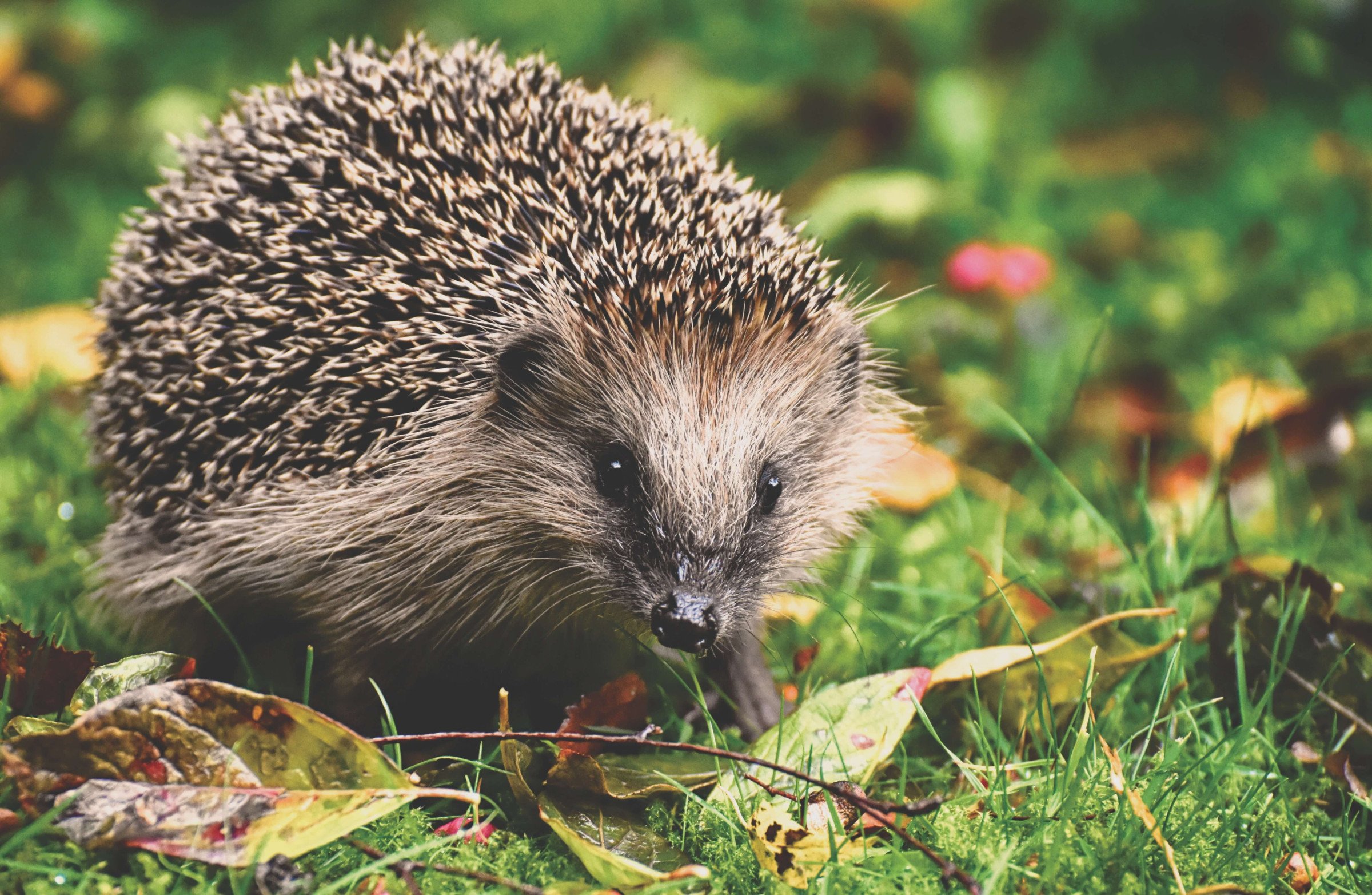 Be Hedgehog Aware with Hyundai Power Products
Being hedgehog aware while you're outside gardening this spring, summer and autumn can help keep hedgehogs out of any prickly situations.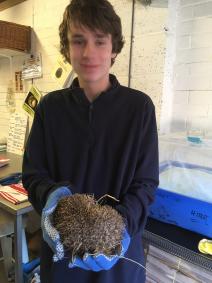 Many hedgehogs suffer horrific injuries each year due to people forgetting to check before they start to strim, mow and use other tools to maintain their outdoor spaces.
We at Hyundai Power Products were recently contacted by 15-year-old hedgehog champion Dylan Allman from Monmouth who has been campaigning tirelessly over the past two years to raise awareness of the plight of one of the UK's most iconic and beloved small mammals.
From making award-winning films, running livestream events, giving awareness-raising talks to his local community, and working with both his local rescue centre and the national Hedgehog Street charity, he's been doing everything possible to help make life better for hedgehogs.
Numbers of the Erinaceous Europaeus hedgehog have been in dramatic decline over the last 30 years, resulting in them sadly being listed as 'Vulnerable to Extinction' in 2020. Last year - to mark Hedgehog Awareness Week 2022, we proudly announced that all of our lawn mowers and grass trimmers coming off the production line will now feature a 'Be Hedgehog Aware' sticker to remind customers to check for hedgehogs before undertaking any garden maintenance.
Dylan initially contacted Roland Llewellin, our Managing Director, to talk about his campaign ideas. Roland was incredibly impressed with Dylan's passion for this worthwhile cause and was inspired to act to implement his ideas.
The first batch of machines with the 'Be Hedgehog Aware' stickers came off the production line in 2022 and, as a company, we were excited for them to be delivered to the UK's gardeners to start helping reduce the number of hedgehogs injured in UK gardens.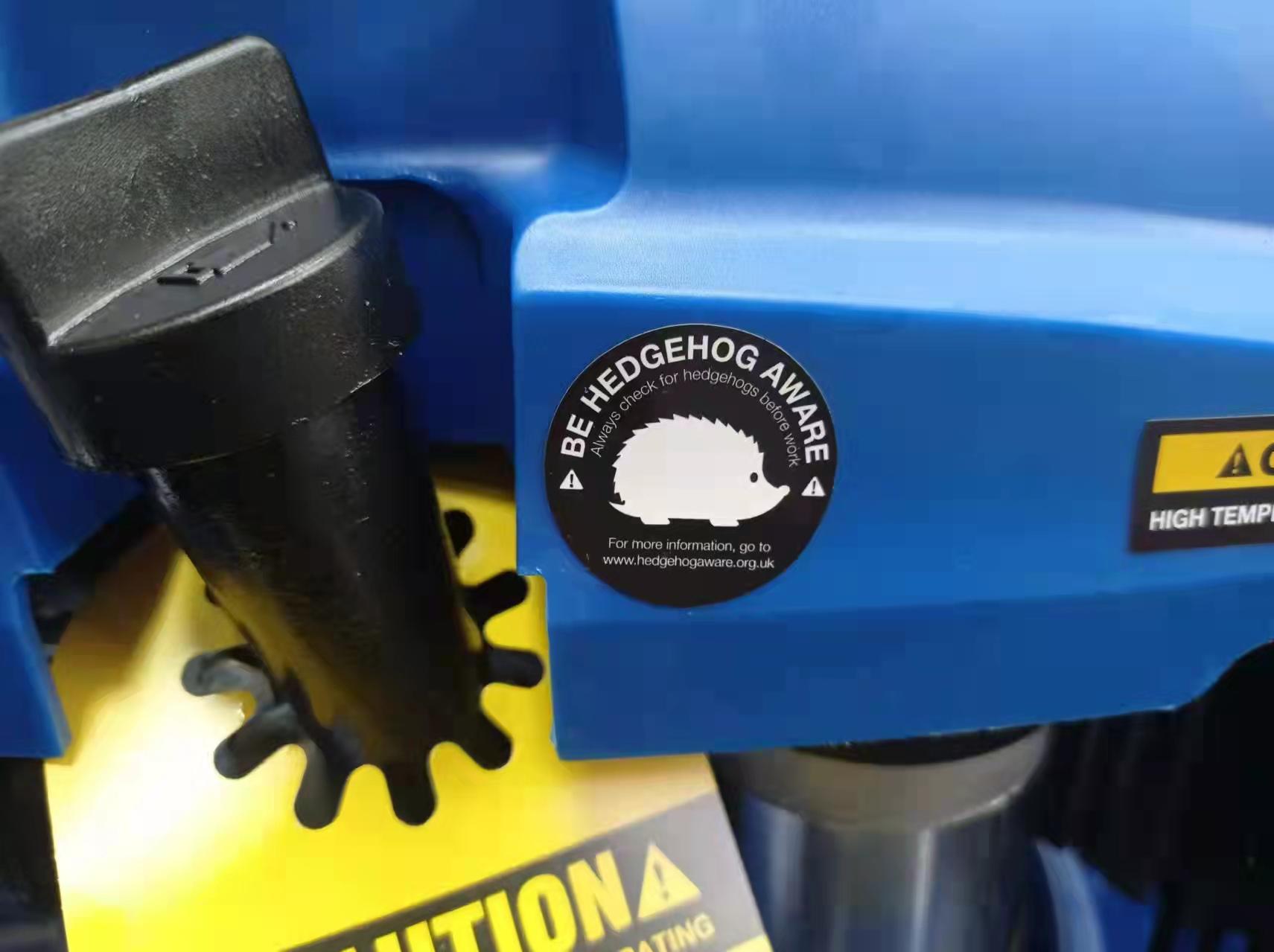 In the past, garden machinery has featured reminders to check for hedgehogs on the boxes, but Dylan has said this simply isn't enough: "People don't keep boxes that equipment comes in, and they need to be reminded to look for hedgehogs every time they're about to strim or mow. A sticker on the actual piece of equipment reminds the gardener to check for hedgehogs first, which means they are much less likely to be injured if they're discovered before strimming or mowing begins."
Both Dylan and Roland were featured on BBC One's The One Show on Saturday 7th May 2022 where they were live streaming to speak about this fantastic cause. They also took part in a live stream on Dylan's YouTube channel which you can watch by clicking here.
How can I help an injured hedgehog?
Hedgehogs hibernate throughout the colder season (between approximately November and March), but still can sometimes be seen changing between nesting sites during this time.
If you see a hedgehog at night during the warmer months, be sure to leave it alone. However, if you spot a hedgehog that looks unwell (it could have an obvious wound, be staggering around, lying still, or have a lot of flies buzzing around it), especially during the winter months or in daylight, it is likely to need your assistance.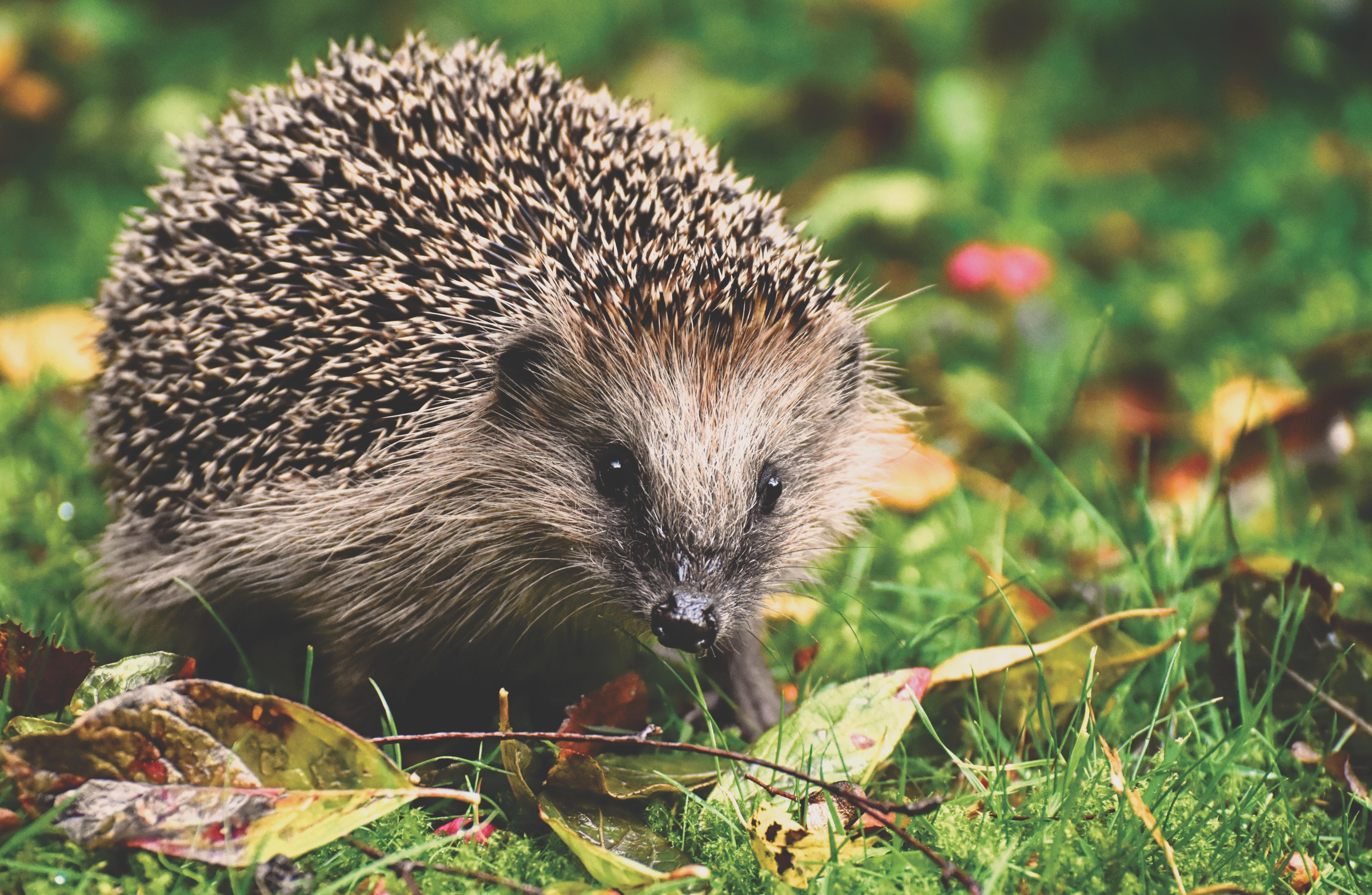 Please remember that hedgehogs are wild animals so may become very distressed when handled, so be gentle, calm, and careful.
First, before handling the hedgehog, grab a pair of thick winter gloves, gardening gloves, or a tea towel to pick the hedgehog up with and line a high-sided box with an old towel or scrunched-up newspaper. This will allow the hedgehog to hide and minimise any additional stress after handling.
After gently placing the hedgehog into your prepared box, keep it in a warm and quiet space. Sick or injured hedgehogs are very susceptible to hypothermia, so it could help your hedgehog to fill a hot water bottle with hot tap water (not boiling – you should be able to hold your hand comfortably on the bottle when wrapped in a towel). Make sure to change the water frequently so it doesn't go cold and also ensure there is room in the box for the hedgehog to get off the bottle if it gets too warm. It will also help to provide the hedgehog with some fresh water and some meaty cat or dog food if you have any to hand.
Once your hedgehog is settled and warm, give the British Hedgehog Preservation Society a call on 01584 890801. The BHPS can offer further advice and help you to contact your local rescue centre.
Helping hedgehogs longer-term
Last year, the State of Britain's Hedgehogs 2022 report sadly revealed that rural hedgehog numbers have declined between 30-75% across different parts of the country since 2000. However, gardens in towns and cities are proving to be a lifeline for this species.
There are lots of ways that you can help hedgehogs in your garden. For free advice, visit hedgehogstreet.org.
To shop Hyundai lawn mowers and grass trimmers with the 'Be Hedgehog Aware' stickers, please click here.